Technology is evolving and growing and thus reshaping businesses worldwide for many years. As per experts, the mobile application industry is one of the leading sectors which is growing at the fastest pace owing to increasing demand of technology-based solutions among customers. According to Statista, the current number of smartphone users in the world is around 3.5 billion which means that 45% of the world population own a smartphone. Hence, the demand for mobile applications is growing at an impressive pace across the globe.
Presently, regardless of the business domain, each organization needs to adopt the latest mobile application development technologies to keep pace with the competition. Timely implementation of mobile application development with the use of new technology can play a major role in the success of your business. Some of the prominent technologies in the mobile application development arena are-:
Beacon Technology – With the increasing demand to capture real-time data to predict upcoming events, Beacon technology is playing a vital role in mobile application development and it is used by end-users such as museums, hotels, healthcare companies, and retail outlets among others. It is estimated that the beacon technology market is set to surpass US$ 25 billion by 2024, according to Global Market Insights.
This technology connects and transmits information to smart devices and makes location-based searching and interaction easier and more accurate. For instance, Apple's iBeacons and Google's Beacon are already popular examples of Beacon Technology. This amazing technology when performed with the integration of Internet of Things (IoT), helps companies in growing their revenue by sending the relevant information to users regarding sales & promos.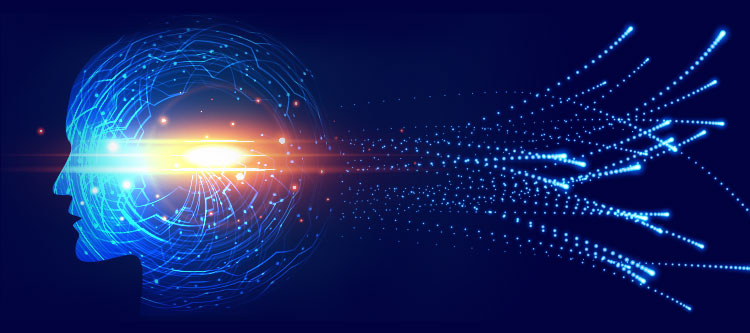 Augmented Reality and Virtual Reality– The demand for mobile apps based on virtual reality (VR) & augmented reality (AR) is growing rapidly among customers and such apps are already dominating the app store & play store on iOS and Android devices respectively. These technologies are mostly used in the gaming and video industry. In addition, industries such as healthcare, education, retail, marketing, architecture, real estate, and tourism are also picking up these technologies, for instance, lenskart is already using AR to give its users a real-life experience. Companies such as Google and Apple have also started to use these technologies to innovate tons of new cases/apps based on AR and VR.
Artificial Intelligence – Artificial Intelligence, or AI technology has been in the limelight over the last few years and resulting in a paradigm shift in the field of mobile application development. The integration of AI with mobile apps has made the apps smarter and more intuitive. The technology also helps in saving a lot of time, effort, and cost for the companies involved in mobile app development. For instance, the recent Duplex technology introduced by Google is a perfect example of how AI can transform the customer experience of different kinds of apps. The Duplex allows the app to give personalized recommendations based on data analysis using AI.
Cloud-Based Mobile Apps—Another smart choice for companies in 2020 is to integrate cloud technology in the development of applications. Cloud technology is a secure third-party storage system and allows users to access data in a faster way without investing in infrastructure development and maintenance. The companies can save time and cost and thus help companies in providing better experience to their customers.
These are some of the key technologies prevalent in the mobile application development industry and with growing demand of mobile phones worldwide, the integration of such technologies will grow at an unprecedented pace in the coming years. In addition to this, due to the ongoing COVID-19 crisis, the trend of stay at home/work from home due to lockdowns is on rise. The demand for mobile applications related to various fields such as photography and games on iOS & Android platforms has increased sharply in the past few months, this will further drive the growth of the mobile application development industry worldwide.