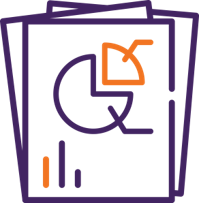 Auto Reconciliation of Customers and Vendors Statements
Client: Arcelor Mittal NS
In accounting, reconciliation is the process of verifying that two sets of records match. Reconciliation ensures that the money leaving the account matches the money spent. The process involves checking that balances match at the end of a specific accounting period.
Challenges & Solutions:
Due to manual processes, excessive budgets, and the multitude of suppliers they work with, Arcelor Mittal NS's finance department has faced numerous claims based on payment discrepancies. It was necessary to create a simpler notification system for predicting possible deviations and their early elimination. Excellent work we have achieved towards this goal.
What we have worked on:
Reconciliation Process
To reconcile Balance Matching
A prediction algorithm