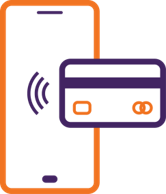 Client: Movicel, Largest Telecom Operator in Central Africa
Simplified E-wallet management and Third-Party gateway system.
The object of the project was to make real-time transactions for the recharges, price plan activation, invoice payment, dealer account load. In order to perform the specified request of Internet banking and ATMs, the system has two types of interfaces that interact with each other and make the featured transactions.
Challenges & Solutions:
Online Recharges
Price Plan options
Dealer on Boarding
POS
Payment Gateway Integration