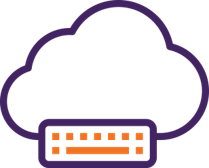 Client: Unitel
Project Descriptions:
DB & Virtualization Support, Integration & Maintenance
We have provided Database & IT Infra Cloud services to ensure that any critical applications & IT services can be attainable to carry out Unitel's business activities. Our VMware solution implemented centralized management of all virtual machines. Unitel has secured a competitive advantage with Nectar's databases and VMware services to solve next-generation IT challenges.
DB Focus Areas:
Implementation, Optimization, Monitoring & Tuning
Migration, Security, Backup & Resource Management
Architecture, Design, Development & Administration
RAC implementation and Administration
High Availability, Clustering & Disaster Recovery
VM Focus Areas:
Data Centre Virtualization & Architecture
Capacity Planning & Solution Designing
Migration Strategy – Planning & Application
Security Hardening
Administration & Environment