Managing time-driven projects seamlessly, flawlessly, and efficiently with our Project management managed services.
What is Nectar Consulting PMaaS?
PMaaS stands for Project Management as a Service. This service provides for our clients to utilize project management services on demand. Our experienced, skilled and trained professionals can provide you with the best project management consulting solutions.
Nectar's PMaaS offers PMO Services ranging from carrying out assessments to providing guidance and governance. We promise to meet the deadlines as we believe in a time-driven approach. We ensure a superior experience for our clients seeking PMO managed services and our efficient and powerful tools improve project delivery and success.
Project management is not only a tool to achieve individual goals, but the framework is now also applied to a wider range of strategies and initiatives.
Having the right people with the right skills for priority projects is among the top three delivery challenges, according to PMI research. And one out of every six respondents in a 2020 survey conducted by Project Management Institute (PMI) say lack of talent with the right skillsets was the single most important factor responsible for project failure at their organization.
Why Use Nectar Consulting PMaaS?
Plan, Revitalize, Manage, Motivate, Deliver and Report
In this day and age where everyone is focused on getting the work done faster and cheaper, strategic project management is imperative to any business. As we go about in this fast-paced world more and more companies are having more projects than time to complete them, and therefore as a PMC service provider, we guarantee to manage your projects efficiently and timely. Our approach ensures improved effectiveness through enhanced accountability, greater communication and processes, and deep expertise while adding an independent voice and perspective.
Why Choose Us for Project Management?
Industry Experts
Business agility and experience in achieving goals, as well as technical knowledge that allows us to improve the level of our services.
Time-tested Principles
We provide a tailor-made methodology adapted to project management based on our best practices.
Established Structure
Efficient organization into a detailed format allows the project to have a clear direction.
Ongoing Framework
We provide a consistent approach to project management based on our best practices and your unique business practices.
When should you invest in PMaaS?
You don't want to hire an FTE to manage the project. On the contrary, you are more willing to hire a project manager as the capital expenditure during the project.
Your organization has no project management muscles.
Your team is stretched thin with more projects than time to complete them.
You must develop a clear strategy. Give your team the necessary direction.
What's Included?
Leadership
Both management and leadership skills are required for project leadership that is provided by PMaaS.
Expertise
PMaaS brings whatever experience and knowledge are needed for every project by offering reach-back resources.
Focus
While you carry on with your business, as usual, PMaaS provides resources to aid your staff or manage processes entirely.
Perspective
With PMaaS, you get a new perspective on things that can highlight missed improvement opportunities that could make a difference. It can also expose truths that are hidden or ignored by an organization.
Case Studies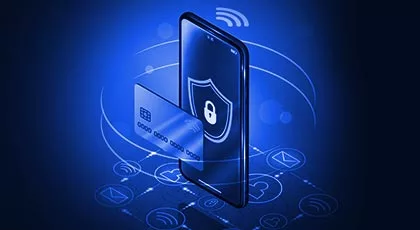 Software Development
Integrated platform with digital payment system and digital security
A simplified system to manage end users E- wallet transactions.
View full case study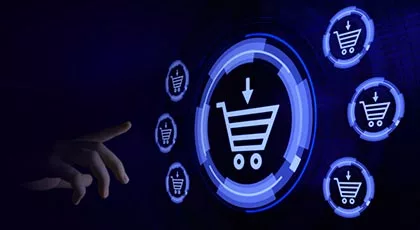 Software Development
Product Inventory Management for A Leading Ecomm & POS Platform
Product inventory management for sale & Purchase including complex GST rules.
View full case study