Drive innovation & lower the costs with agile & scalable cloud solutions
Introduction to Cloud Computing
Cloud Computing allows you to acquire Information Technology and similar resources over the internet. Without putting out a heavy investment on databases, software, and hardware, businesses can access cloud migration support services such as computing power, networking, databases, storage, business intelligence, and multiple other Cloud Services on a pay-as-you-go basis.
Cloud Consulting Services Provider such as Nectar helps companies develop, establish, support business IT solutions.
Why opt for Cloud Computing?
Reduced IT costs
Reliability and safety
Increased Collaboration
Faster and flexible scalability
Enhanced Performance
How do Cloud Computing Services work?
Cloud computing is a software architecture for applications that stores remote data accessible through the web. The front-end and back-end of cloud computing are separated to understand how it works.
The front end provides accessibility in stored data in a cloud through either cloud computing software or an internet browser. On the other hand, the back-end is the most important part of cloud computing, since it is responsible for securely storing data and information. Servers, computers, databases, and central servers are all part of it.
Nectar offers a wide range of Cloud Platform Management Solutions from cloud consulting and evaluation to cloud management and operations, to help companies get started with cloud adoption.
Unlike other cloud migration service providers, Nectar has a strong footprint over all four types of cloud computing services.
Private Clouds:
Private Clouds offers private internet network computing services, rather than selected customers for the broader public. Firewalls and internal hosting provide data security and privacy in the private cloud. It also ensures that third-party providers do not have access to sensitive or operational data.
Public Clouds:
Initially, public clouds were always hosted off-site, however, nowadays public cloud companies are beginning to offer cloud services on clients' own data centers. Location and ownership distinctions have become obsolete as a result of this. We implement and support a handful of the world's most popular public cloud services, including Amazon Web Services (AWS), Google Cloud, IBM Cloud, and Microsoft Azure.
Hybrid Clouds:
A hybrid cloud is a seemingly unique IT setup constructed from different environments connected by local area networks, WANs, Virtual Private Networks (VPNs), and/or APIs.
Multi-Clouds:
Multi-cloud is a cloud architecture that combines many cloud services from multiple cloud vendors, whether public or private. A multi-cloud system may exist on purpose (to better protect sensitive data or to provide redundant storage space for greater disaster recovery) or by chance (usually the result of shadow IT). In any case, having numerous clouds is becoming more prevalent among businesses looking to increase security and performance by diversifying their environments.
Cloud services are infrastructure, platforms, or software hosts and made available to users via the internet by third-party providers. IaaS, PaaS, and SaaS are the three basic forms of as-a-Service solutions. Each supports the transmission of user data from front-end clients to back-end clients over the internet.
IAAS: Infrastructure as a service (IaaS) is a cloud service model in which a cloud service provider administers your infrastructure (servers, network, virtualization, and data storage) through the internet. The user has access to the infrastructure via an API or dashboard and is effectively renting it. The user is in charge of the operating system, programs, and middleware and the provider is in charge of the hardware, networking, hard drives, data storage, and servers, as well as outages, repairs, and hardware difficulties. This is how most cloud storage companies deploy their services.
PAAS: Platform as a Service: PaaS indicates that an external cloud service provider supplies the hardware and the application platform, but the user processes applications running above the platform and rely on the data. PaaS provides a common cloud platform for application creation and management, especially for developing and programming developers, without the infrastructure often linked to the process being constructed and maintained.
SAAS: SaaS is a cloud-based service that provides customers with access to a software program managed by the cloud service provider. SaaS apps are typically web applications or mobile apps that may be accessed using a web browser. The user is responsible for software updates, bug fixes, and other basic software maintenance, and they connect to cloud apps via a dashboard or API. SaaS also eliminates the requirement for each user's computer to have an app installed locally, allowing for more group or team access to the software.
Technology Stack
Platforms
Amazon Web Services
Google Cloud
Microsoft Azure
HP Cloud
Oracle Cloud
IBM Softlayer
Rackspace Cloud
Apache CloudStack
Case Studies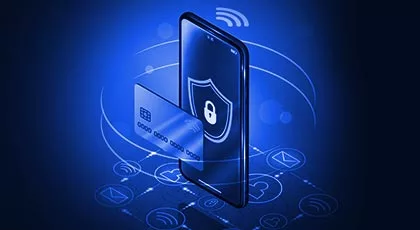 Software Development
Integrated platform with digital payment system and digital security
A simplified system to manage end users E- wallet transactions.
View full case study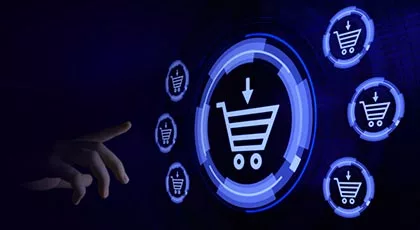 Software Development
Product Inventory Management for A Leading Ecomm & POS Platform
Product inventory management for sale & Purchase including complex GST rules.
View full case study