Nectar's Artificial Intelligence Services & Solutions can identify the unmet needs of companies and tackle some of their most serious problems.
Being amongst the leading Artificial Intelligence solution providers, we implement our deep domain expertise in AI software development services and help you build scalable, cost-effective digital products and solutions.
Overview of Nectar's Artificial Intelligence Services
Automation is evolving at a breakneck speed thanks to advances in AI technologies. The eagerness among businesses to use AI and Machine Learning development services to revolutionize business processes, redefining how they function, compete, and innovate is apparent. Therefore, trust Nectar in providing the best Artificial Intelligence Services to satisfy your end to end automation requirement with ease.
AI has found its way into a wide range of businesses, from the obvious (autonomous vehicles) to the hidden (anti-money laundering due diligence).
The global market for AI and ML development services is expected to expand from $10.1 billion in 2017 to $188.3 billion by 2025, according to our estimates.
To take full advantage of AI's operational and economic benefits, businesses must opt for a Custom Artificial Intelligence Development service provider that best suits their unique business needs.
While businesses can clearly see the advantages of incorporating AI into their business processes, they are also encountering a number of challenges when it comes to integrating this new intelligence into their operating procedures. Let's talk about AI implementation issues and solutions in companies.
Lack of technical expertise
The Financial Aspect
Data Gathering and Storage
Human Resources Are Expensive
Ethical Problems
Computational Slowness
ROI (Return on Investment) (ROI)
Data Science Abilities
Application Integration
Training and assistance
Maintenance and adaptation
Services of installation
Technologies We Use
Accord .NET
R
TensorFlow
Azure Machine Learning
Ask for AI services
AI Case Studies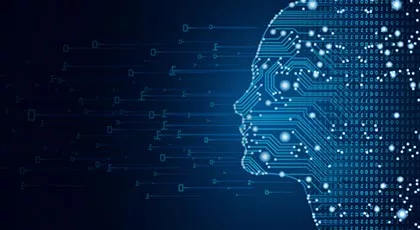 AI
Machine Learning (ML) based Accounting Software
Auto Reconciliation of Customers and Vendors Statements.
View full case study